Basic information:
Kojic acid is a chelation agent produced by several species of fungi, especially Aspergillus oryzae, which has the Japanese common name koji.Kojic acid is a by-product in the fermentation process of malting rice, for use in the manufacturing of sake, the Japanese rice wine. It is a mild inhibitor of the formation of pigment in plant and animal tissues, and is used in food and cosmetics to preserve or change colors of substances. It forms a bright red complex with ferric ions.
| | |
| --- | --- |
| | kojic acid powder skin whitening |
| | |
| | |
| | |
| | |
| | Cosmetic,Food & Medicine Grade |
| | |
| | |
| | |
| | |
Functions:
(1) Kojic acid is a kind of specialized inhibitor for melanin. It can prevent the tyrosinase activity through synthesizing with
copper ion in the cells after it enters skin cells. Kojic acid and its derivative has better inhibitory effect on tyrosinase than
any other skin whitening agents. At present it is assigned into various kinds of cosmetics for curing freckles,spots on the skin of old man,pigmentation and acne.
(2) Kojic acid can also eliminate free radical, strengthen cell activity of cell and keep the food fresh.
(3) Kojic acid also has antibacterial and antifungal properties.
Applications:
(1) Food use kojic acid may be used on cut fruits to prevent oxidative browning, in seafood to preserve pink and red colors.
(2) in cosmetics to lighten skin. As an example of the latter, it is used to treat skin diseases like melasma.
(3) Daily chemicals material Kojic acid can inhibits caseinase synthesis, then inhibits skin melanin formation, kojic acid and it's derivatives are widely used in high-quality brightening cosmetic, bath cream midtoothpaste. The products containing kojic acid can treat freckle, acne, pigmentation and macula effectively without any toxic and bad results, At present, kojic acid's use level added in cosmetic amounts to 0.2-1.0 percent.
(4) Medical use: Kojic acid also has antibacterial and antifungal properties. Kojic acid and it's derivatives are used as an
important material in antibiotic - cethamycin, anodyne, and antiphlogistic production.
(5) Pesticide Biologic fertilizer with 0.51.0% Kojic acid has a clearly effect on increase production both foodstuff and
greenstuff.
(6) Others Kojic acid can be film despecking agent and iron ananysis reagent.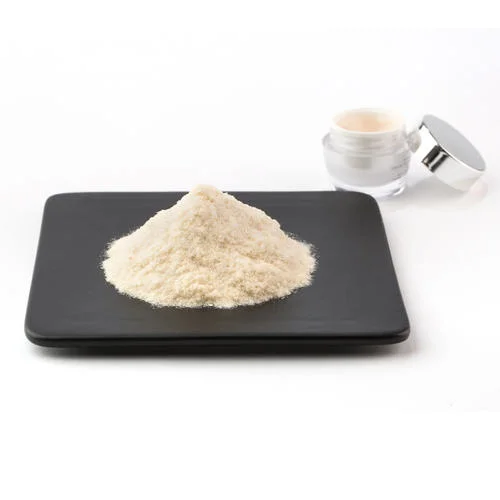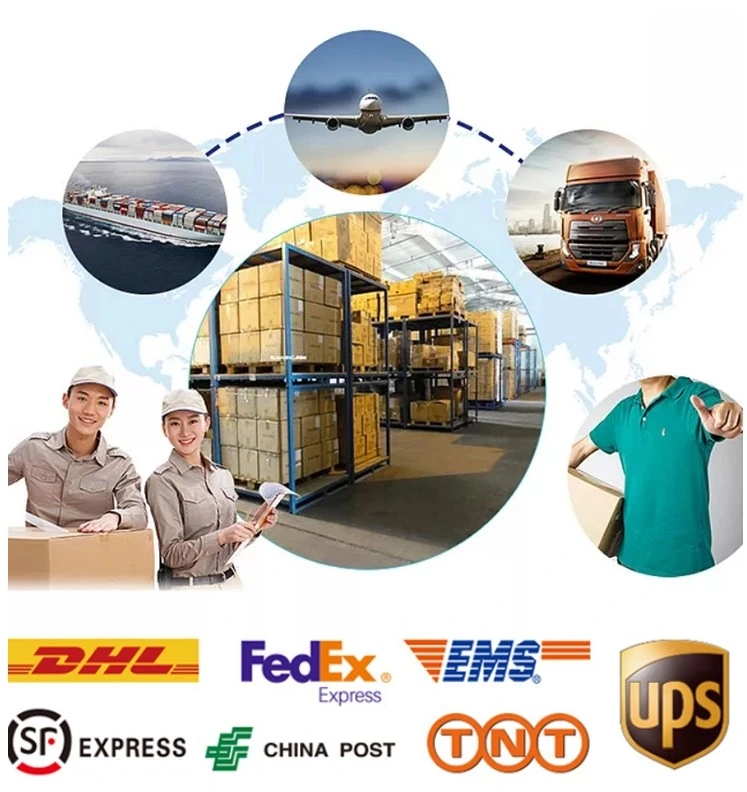 1. Name what your need ( which product , quantity )
2. Full payment would be done once we come to an agreement on all details .
3. Parcel would be shipped out upon receipt of payment .
4. Info about parcel would be offered ( Photo , tracking number )
5. Finally you would get the parcel in 3~7 days .
Q1: How to start orders or make payments?
A:You can send our your Purchase order(if your company has), or just send a simple confirmation by email or by Trade Manager, and
we will send you Proforma Invoice with our bank details for your confirmation, then you can make payment accordingly.
Q2: How to confirm the Product Quality before placing orders?
A:You can get free samples for some products,you only need to pay the shipping cost or arrange a courier to us and take the
samples. You can send us your product specifications and requests,we will manufacture the products according to your requests.
Q3: What's your MOQ?
A:For the high value product, our MOQ starts from 1g and generally starts from 10gs. For other low price product, our MOQ starts
from 100g and 1kg.
Q4: Is there a discount?
A: Yes, for larger quantity, we always support with better price.
Q5:How do you treat quality complaint?
First of all, our quality control will reduce the quality problem to near zero. If there is a quality problem caused by us, we
will send you free goods for replacement or refund your loss.
Q6:How to contact us ?
You can choose your interested products and send inquiry to us.