Manufacturer Price Cosmetic Grade 99% 79725-98-7 Kojic Acid Dipalmitate Powder

Kojic acid dipalmitate is a fat-soluble derivative of kojic acid, which not only overcomes the shortcomings of kojic acid against light, heat instability and discoloration of metal ions, but also does not interact with cosmetic products due to the absence of hydroxyl groups in its molecular structure System of preservatives, sunscreens or other active ingredients to form hydrogen bonds affect the effectiveness of these additives, with excellent compounding properties. As a fat-soluble additives in cosmetics, in addition to easier formula, but also be able to more effectively absorbed by the skin, giving the skin a good moisturizing effect.
| | |
| --- | --- |
| Product name | Kojic acid dipalmitate |
| Apperance | White or Off-White Crystalline Powder |
| Specification | 99% |
| Shelf time | 2 years,keep away sunlight, keep dry |

1.Kojic acid dipalmitate is a new skin whitening agent,it can prevent the formation of melanin by inhibiting the activity of tyrase, effective ratio can be up to 80%,so it have a evidently whitening effect and the effect is stronger than the kojic acid .





1. Kojic Acid dipalmitate is widely used in whiten cosmetic applied as a skin lightening agent due to its potential to inhibit the enzyme tyrosinase. Tyrosinase is necessary for the synthesis of
melanin, which offers skin its coloring.
2. Kojic Acid dipalmitate also has antibacterial, antifungal and antioxidant attributes. It can protect against fruits from turning brown and is also applied to preserve the pink and red shade of seafood.
3. Kojic Acid dipalmitate can also be used in antibiotic synthetic intermediate products, agriculture plant tutelage and chemical reagent, ect.

Items
Specification
Result
kojic acid

dipalmitate

99%

99.02%

Organoleptic

Appearance

Fine Powder

Conforms

Color

White powder

Conforms

Odor

Characteristic

Conforms

Taste

Characteristic

Conforms

Physical Characteristics

Particle Size

NLT 100% Through 80 mesh

Conforms

Loss on Drying

<=12.0%

Conforms

Ash (Sulphated Ash)

<=0.5%

Conforms

Total Heavy Metals

≤10ppm

Conforms

Microbiological Tests

Total Plate Count

≤10000cfu/g

Conforms

Total Yeast & Mold

≤1000cfu/g

Conforms

E.Coli

Negative

Negative

Salmonella

Negative

Negative

Staphylococcus

Negative

Negative

| | |
| --- | --- |
| Weight | Packing method |
| 1kg | bag/kg, box outside (double plastic bag + Aluminum foil bag inside) |
| 10kgs,25kg or more | by Drums or carton (3 layers plastic bag inside) |
Weight

Delivery mothod

Delivery time

Destination

1kg-25kgs

EMS,DHL,UPS,Fedex,TNT

3-7days

Door to door

25kgs-100kgs

DHL,FedEx,by Air

3-7days

Door to door
(to Airport by Air)

more than 100kgs

by Air

3-7days

Door to Airport

by Sea

10-35days

Door to port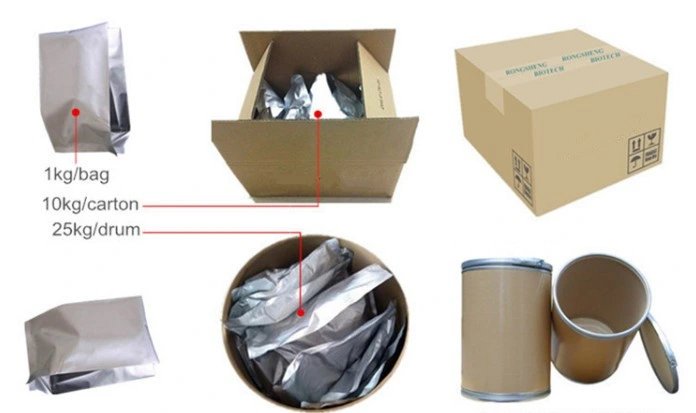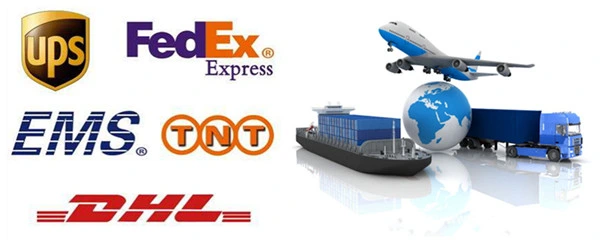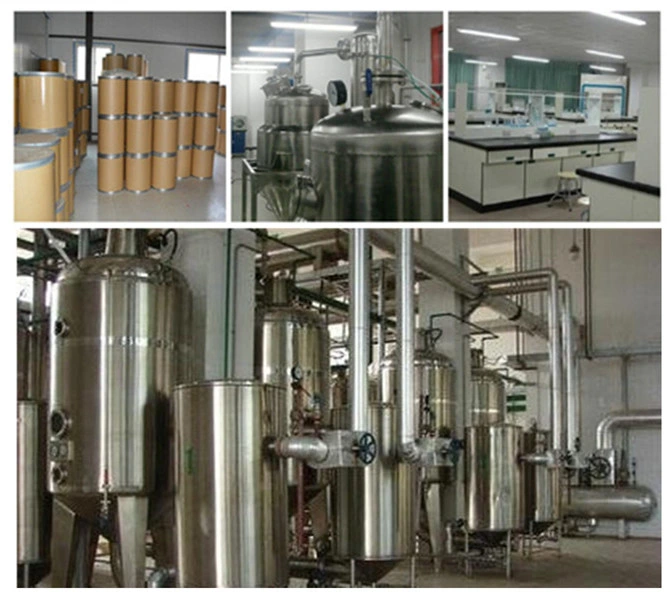 1. How do you confirm product quality before order?
Free samples can be provided for your evaluation before ordering, and COA can be supplied of each batch products.
2. Can i get free samples?
Yes, Free samples 1-30grams available based on product value.
3. How long can i get my order?
Usually, the order will send within 1-3days after payment.
Shipping can by International Express(3-8days), by Air(3-5days), by Sea(8-35days) based on quantity and destination, or by your forwarder.
4. How is your customer service?
We provide 24-hour online service by Made in China, or by email, Skype, Whatsapp, telephone.