Potassium Based Acrylic Polymer Super Absorbent Polymer SAP K Could Enrich Soil
Product Description
China Superabsorbent Polymers Potassium Polyacrylate SAP
-A polymer material with good water absorption and water-holding capacity ( hundred times of its own weight )
-The main uses of SAP are absorbing, retaining or to block liquid.
-It can be mainly divided into three major categories which are Hygiene grade, Agriculture grade and Industry grade.
SPECIFICATIONS
| | |
| --- | --- |
| Product Name | Water Retaining Agent |
| Main ngredient | Potassium Polyacrylate |
| Size | 5-20 mesh; 20-80mesh; 30-100mesh |
| Water Absorption | 350-1200 times (customization available) |
| Effective Time | Type A: 2-3 years; Type B: 5-8 years |
| Function | Drought control |
| Physical Property | Non-toxic, Harmless, Nonpolluting |
Features & Benefits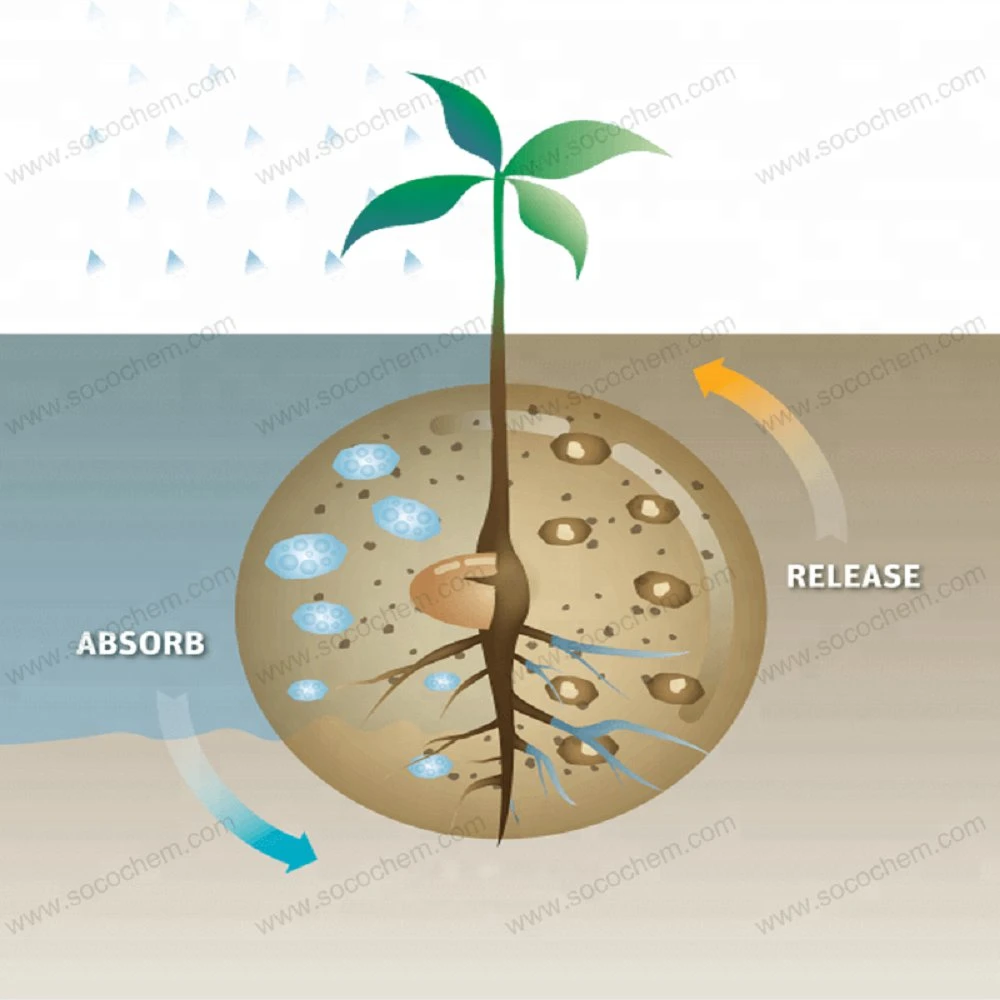 - Hydrogel Polymer increases the water retention capacity of the soil
- Effectively reduces irrigation frequency
- It limits water and nutrient loss through soil leaching
- Hydrogel Agriculture reduces evaporation rate preventing water loss
- It improves the physical properties of the soil by enhancing aeration
- Hydrogel usage reduces water stress when mixed with a substrate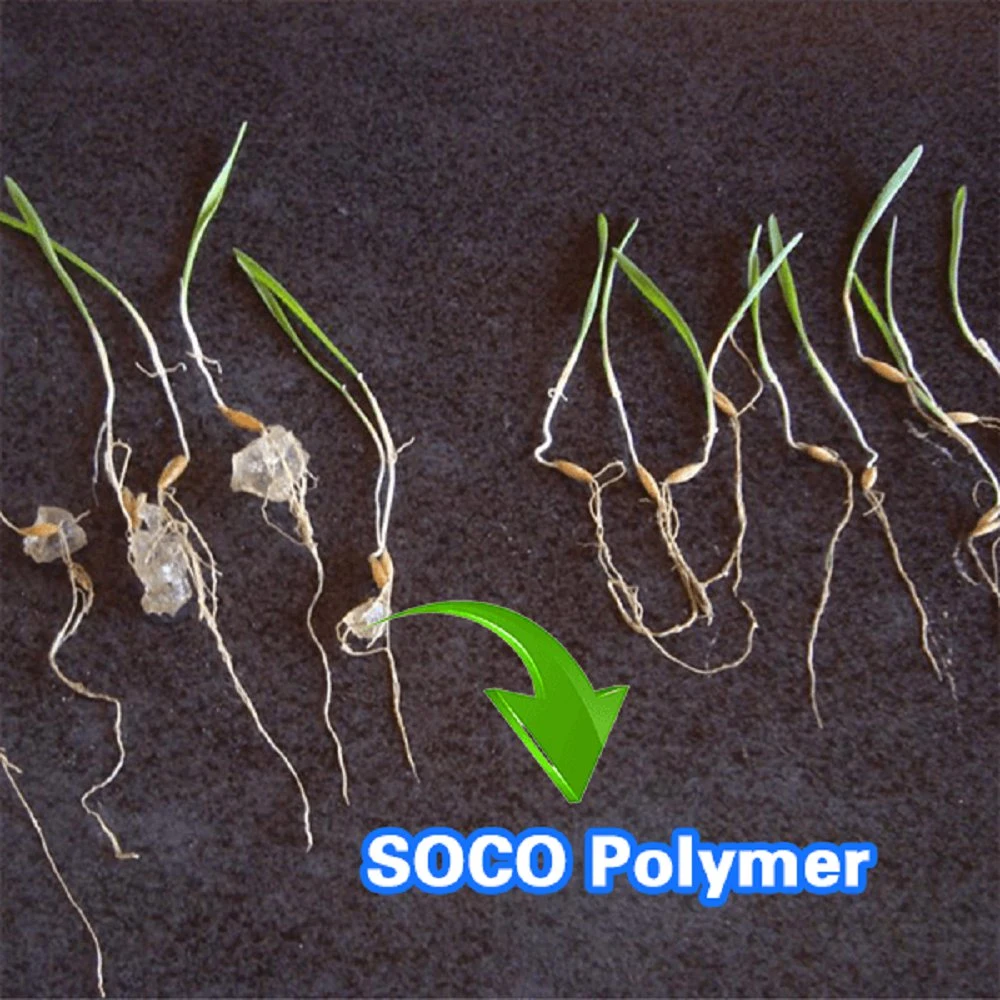 - Enhances plant growth by providing water and nutrients right at the root zone of the plants, reducing wastage
- Reduces erosion and water runoff
- Enhances plant performance, especially in arid areas
- Protects the environment against drought and groundwater contamination
- Acts as an insulating material for plant roots in frosty winter conditions
- Reduces fertilizer usage
Customer Feedback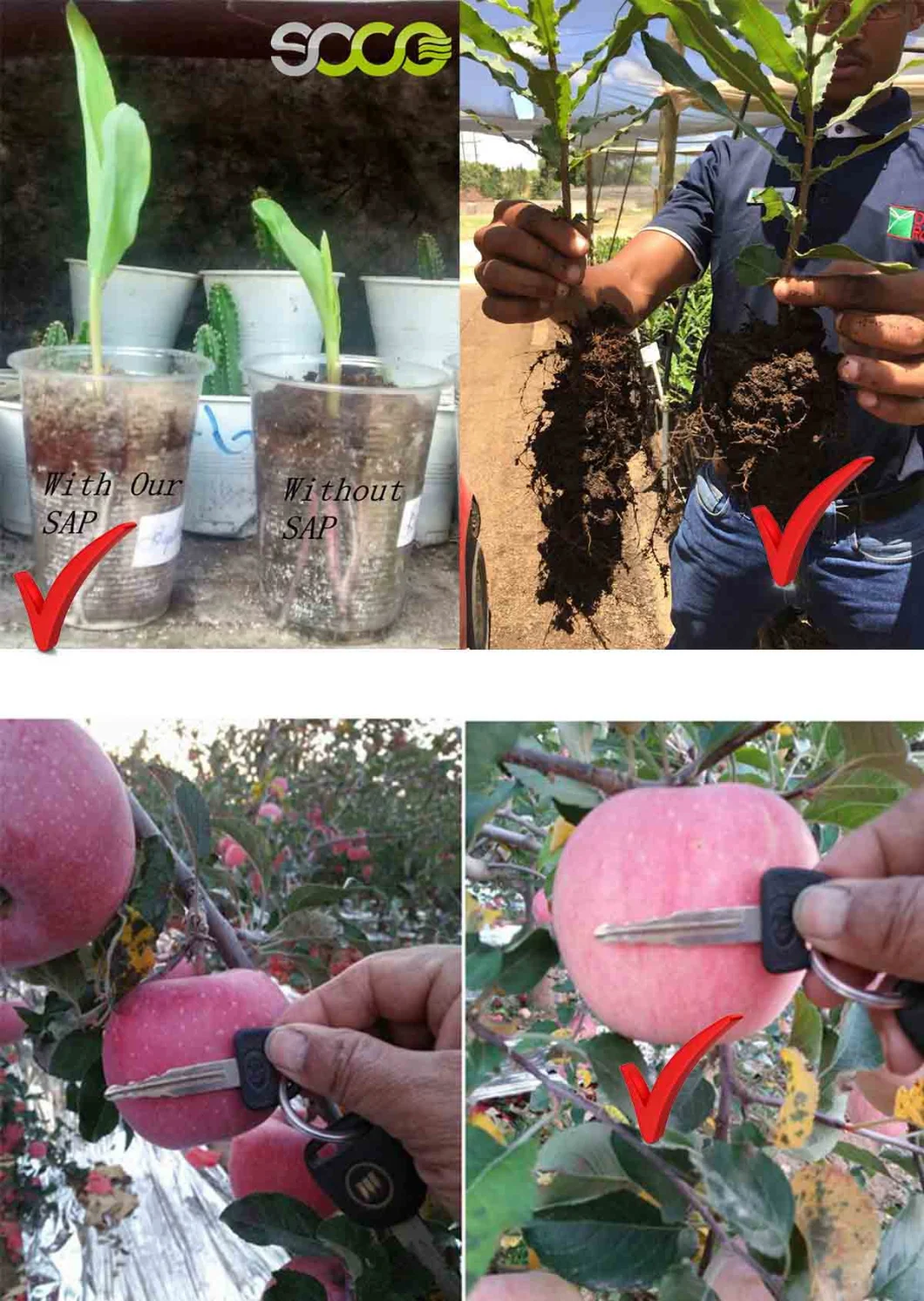 Uses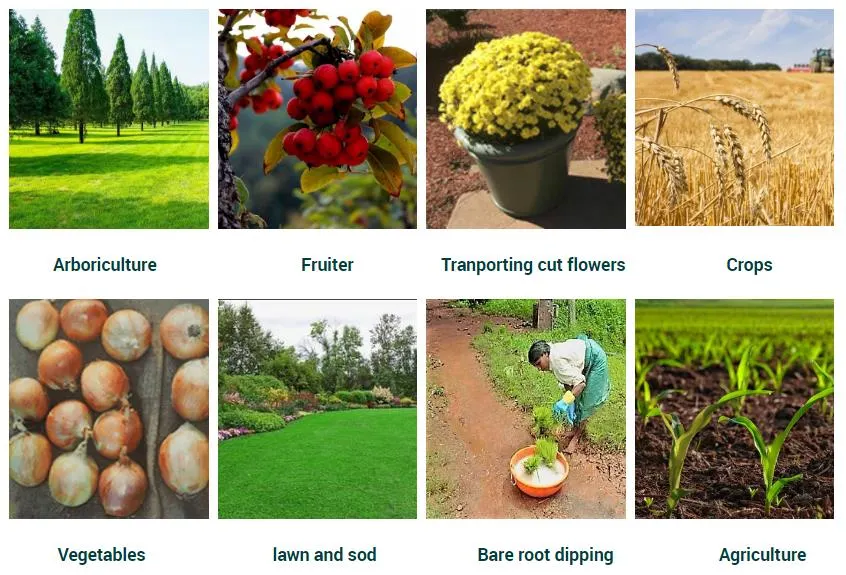 Company Information
Qingdao St-Arn Imp & Exp Co., Ltd is an integrative enterprise with manufacturing and trading in water treatment chemicals, oil drilling chemicals,
food additives, and so on.

ST-ARN is sub-branch of Ma's Group Inc. At QingDao, as a manufacturer, since 1998, Ma's Group Inc.
Has invested to build their own factories for satisfying their customers' request at the region of raw materials in
Shandong which is the largest region of raw material in China. Ma's Group Inc. Will continually invest for some good products in near future.

Meanwhile, as an international company, ST-ARN always seeks for becoming a reliable supplier to the customers who need
different items of water treatment chemicals, oil drilling chemicals, food additives.
Up to now, ST-ARN has been becoming the top brand in the international market. ST-ARN products are well exported to worldwide.

Qingdao St-Arn Imp & Exp Co., Ltd., as a leading supplier for water treatment chemicals, oil drilling chemicals and food additives in
China have own R&D Center and strict quality control system, cooperates closely with Famouse colleges and
universities (eg, Qingdao University of Science&Technology) and International top quality inspection institutions (eg, SGS)
for keeping the quality improving.
Factory & Packing
As one subsidiary of Ma's Group, Qingdao SOCO New Material Co., Ltd is our factory which produce
super absorbent polymer for agriculture using, hygienic products and industrial applications.
As another subsidiary of Ma's Group located in Qingdao city, Qingdao ST-ARN Imp & Exp Co., Ltd.,
is in charge of the above-mentioned products exporting. We know the Chinese chemical market well
and familiar with the business regulations in different countries and areas. We can not only offer you
the good quality products but also let you enjoy high level export services.