Skin whitening Raw Material Kojic Acid Dipalmitate Powder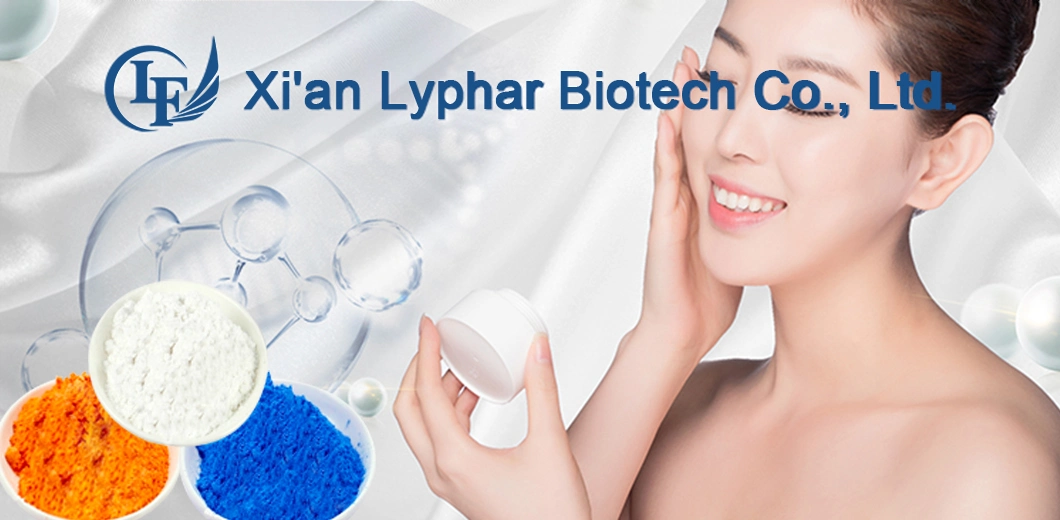 Product Name:Kojic Acid Dipalmitate Powder
Appearance:white crystalline powder
CAS:79725-98-7
MF:C38H66O6
MW:618.927
Purity:98%min
Density:0.99g/cm3
Melting Point:92-96ºC
Boiling Point:684.7°C at 760 mmHg
Flashing Point:273.9°C
Kojic Acid VS Kojic Acid Dipalmitate
| | | |
| --- | --- | --- |
| Item | Kojic Acid Dipalmitate | Kojic Acid |
| Molecular Formula | 618g/mol | 142g/mol |
| Physical and chemical properties | White crystalline powder,melting point 92-96ºC | White to light yellow crystalline powder,melting point 150-154ºC |
| Solubility | Insoluble in water,soluble in Oil and propylene glycol | Easily soluble in water,Ethanol and ethyl acetate |
| PH Stability | Stable when PH 3-10 | Not stable when PH>7 |
| Color stability | Does not chelate with metal ions, color is stable and does not change color | Easily chelate and discolor with metal ions, turn yellow or brown |
| Other Stability | Good light stability, not easily oxidized | Light, heat, and metal ions have poor stability and are easily oxidized |
| Compounding performance | Compatible with most makeup products | Incompatible with some sunscreens, preservatives |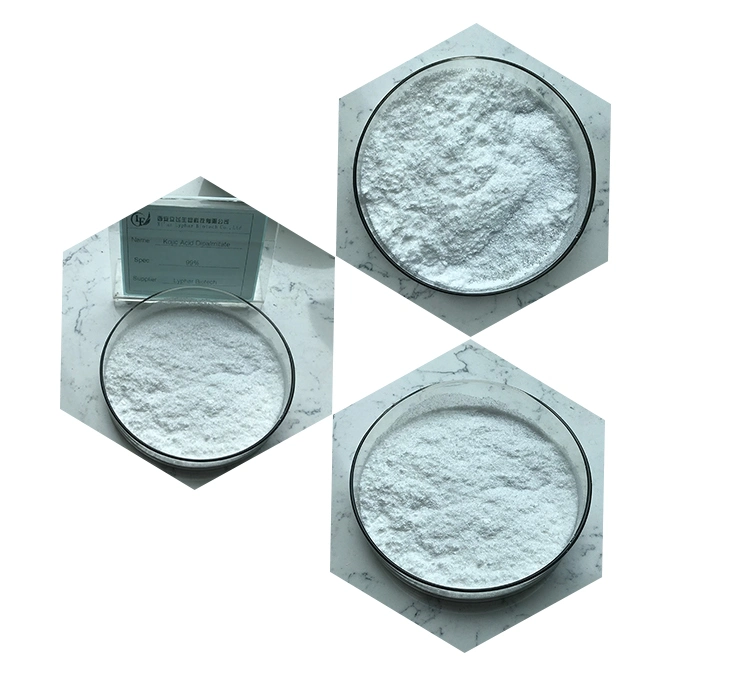 Kojic acid dipalmitate is modified kojic acid derivative,which not only overcomes the instability to light, heat and metallic ion, but also keeps the inhibitory tyrosinase activity and prevents the forming of melanin.
Kojic dipalmitate owns stable chemical property. It will not turn yellow for oxidation, metallic ion, illumination and heating. As fat soluble skin whitening agent,it is easier to be absorbed by skin.

The recommended amount of kojic acid dipalmitate in cosmetics is 1-5%; the amount of whitening products is 3-5%.



1) Whitening:
Kojic acid dipalmitate is more effective than kojic acid in inhibiting tyrosinase activity in the skin, thereby inhibiting the formation of melanin, and has a good effect on whitening skin and sun protection.
2) Freckle removal:
Kojic acid dipalmitate can improve skin pigmentation and can fight age spots, stretch marks, freckles and general pigmentation.