I. Product Description


HN-103 Applications
General interior wall paints.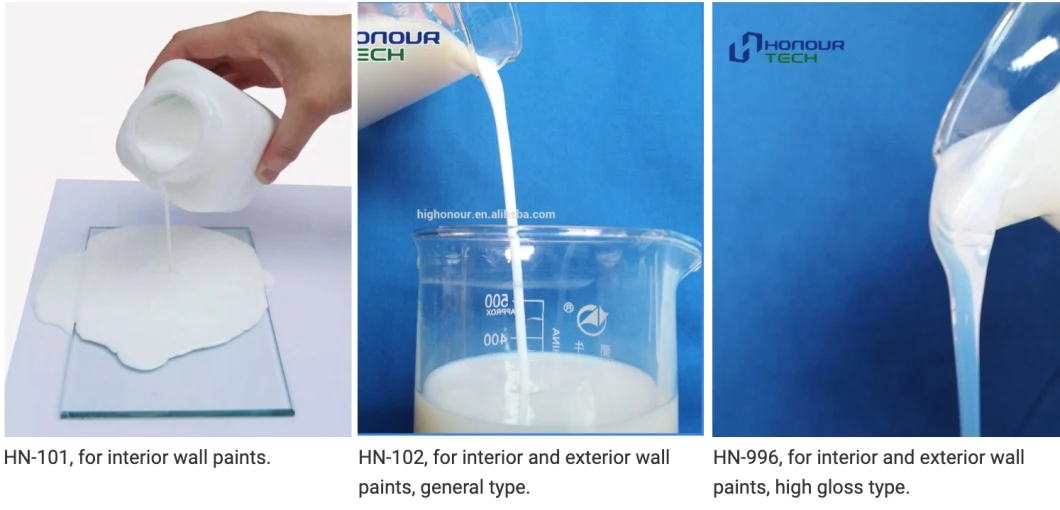 HN-103 Features
Styrene acrylic emulsion, has excellent scrubbing resistance, water and alkali resistance, and good shear stability. It is with good color spreading property

Samples Available
Free samples are available for your tests.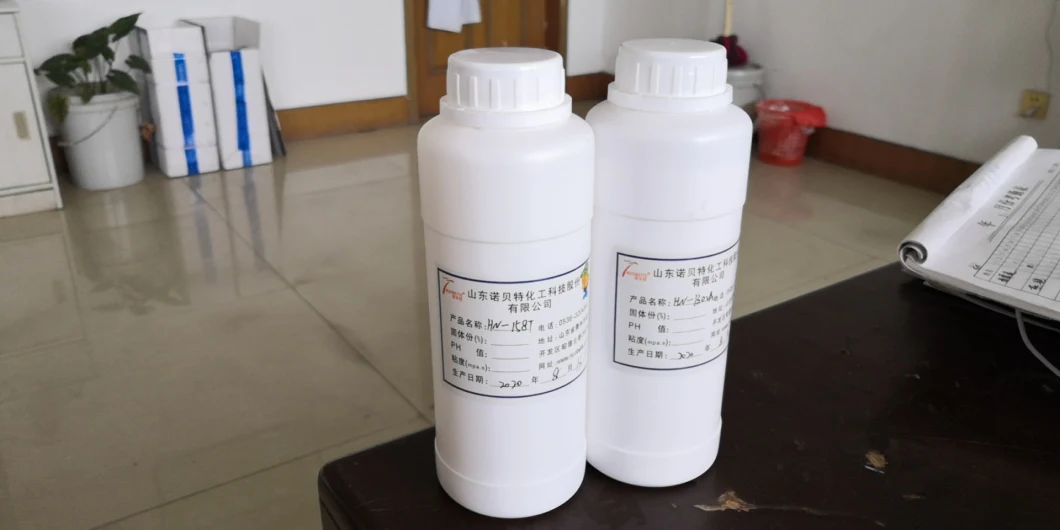 II. Specification
-Appearance: light blue liquid
-Solid content: 46+-1%
-Viscosity. Cps (25oC): 1000-5000
-PH: 7.0-8.0
-Particle size: 100-180nm
-Glass Transition Temperature (Tg): 16oC
-Minimum Film Formation Temperature (MFT): 21-23oC
-Ca2+ stability, 5%CaCl2: emulsion=1:3, 48h, No Flocculation, No Stratification: Pass
III.Packing & Delivery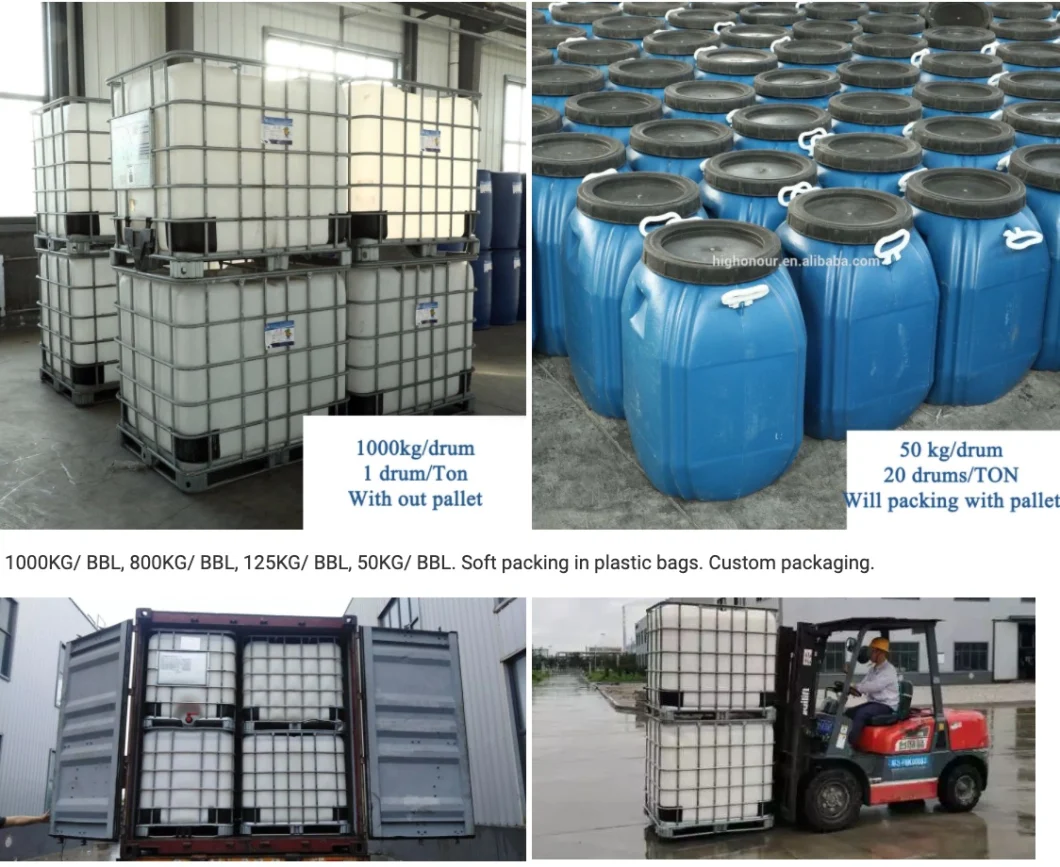 IV.Other applications


Water-based acrylic polymer emulsions for:
1. For building coating application
- HN-103 for interior and exterior wall paints
- HN-4208/4208A for stone-like paints
- HN-9301C/HN-9311S for multi-color wall paints
- HN-01F for wall primers
- HN-314T/519T for wall putties
- HN-340T/HN-332T for waterproof coatings

2. For sealant adhesives application
- HN-154VE for construction sealants
- HN-101D for waterproof sealants
- HN-166T for high elastic silicone
3. Polymer additives
- AT-2000/ATW-2070/ATW2080 Thickening agents
- WP-19/WP-5040 Dispersing agents
4. Textile adhesives application
- HN-5008 for screen pigment pastes/discharge pastes
- HN-501NK for Flexo/gravure inks
- HN-SL530 for wet curtains bonding
- HN-9827 for sponge adhesives
- HN-2108S/3451HF for glass fiber grid cloth hardening adhesives
- HN-YS861 for wallpaper printing inks
- HN-8321 for magic Velcro/hook and loop fastener backing adhesives
- HN-6019 for PSA pressure sensitive adhesives
- HN-PM01 for carpet backing adhesives-
- HN-MQ603 for wood furniture varnish/lacquer
5. Dust suppression application
- HN-541 for road construction
- HN-130VA for general dust control
- HN-158T for long term dust control
6. Metal antirust application
- HN-5119 for metal antirust


V.Company Profile
Qingdao Highonour Chemical Tech Co., Ltd. is a high-tech enterprise that develops, produces, and markets water-based acrylic polymers, waterborne polyurethane polymers, and auxiliary additives. The company is located in a professional chemical park in Qingdao -Qingdao Xinhe Ecological Chemical Industrial Base. The company has a throughput capacity of 60,000 tons of acrylic acid and its ester raw materials, as well as a production scale of 90,000 tons of water-based polymer and 30,000 tons of water-based paint.
Focus, concentration, and professional. Highonour has over 20 years of experience in the development, production, and application of waterborne acrylic polymers. In cooperation with a number of universities and research institutes to introduce new technologies and new ideas, the experienced R&D team continuously innovates and develops new products and upgrades the production system. With water-based polymers as the core, Highonour extends upstream and downstream to form a vertically integrated industrial cluster of monomer-polymer-coating, which provides customers with a one-stop platform covering material supply, technology consultation, application guide, and lab testing.
The products are widely used in architectural decoration, adhesives, building sealants, textiles, waterproof, metal rust, water-based printing inks, water-based wood lacquer, soil and sand curing, and other fields. Qingdao Highonour adheres to the business philosophy of "pursuing both material and spiritual happiness of all employees, providing healthy and environmentally friendly products for human beings, contributing to the progress and development of the society." In the production and R&D, Highonour continually improves the performance and price advantage of waterborne polymers, aiming to provide healthy, environmentally friendly, low VOC, and even VOC-free solutions to the market.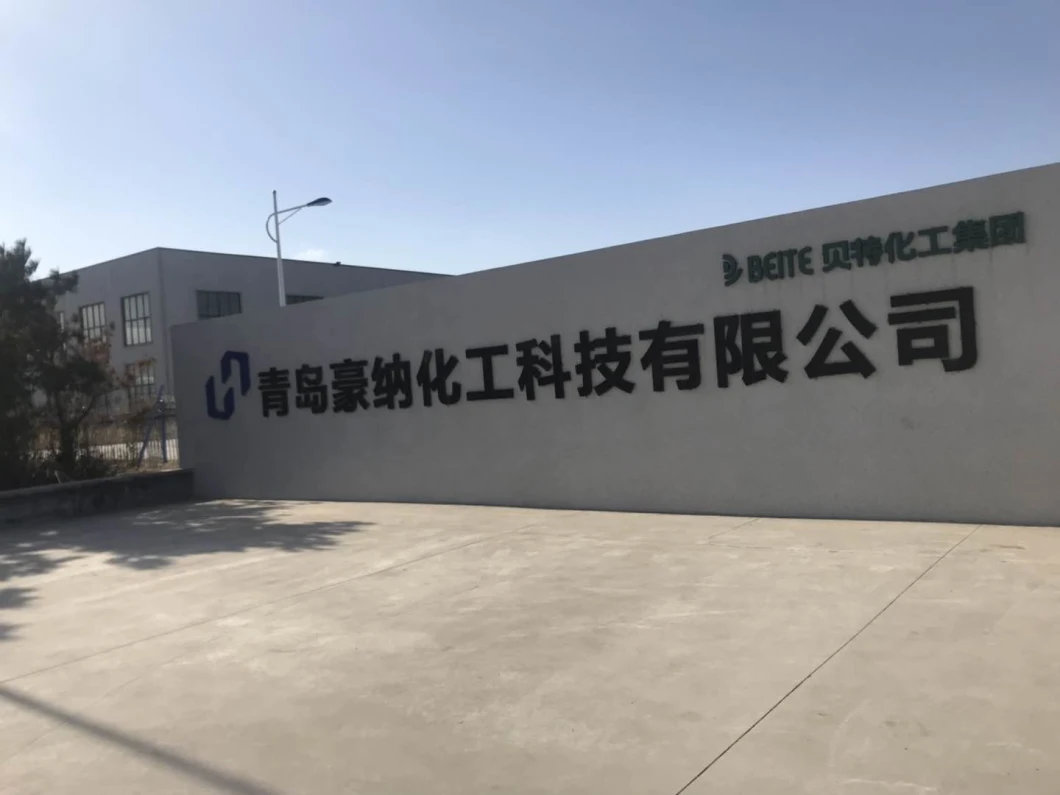 VI.FAQ
Q: Are you a trading company or a manufacturer?
A: We are a manufacturer, not a trading company. Two factories, one is in Qingzhou city and the other is in Qingdao city.
Q: How long is your lead time?
A: The normal lead time is 5-10 days. It is according to the quantity and inquires of us before place any orders.
Q: Do you provide free samples? Are the samples free of charge or need to be paid?
A: Yes, Free samples of 0.5-1 kg for each type are available for our customers. The samples are free but the freight is collected.
Q: What are the terms of payment?
A: Full payment is needed in advance before shipment.
Q: How about your research ability? Do you offer technical support services?
A: We have our own research labs and testing labs. Many universities and institutes have built a long-term strategic partnership with us. We offer technical support services for our customers.
Q: Can I place a small order for the first time to test the quality?
A: Yes, you can order 1-5 tons of emulsion polymer to run tests in your factory for the start order.
Q: Can I visit your factory?
A: Yes, you are welcome to visit our production factory in Qingdao or headquarters in Qingzhou.
Q: Do you accept customized orders?
A: Yes, we take customized orders. Please inquire of us before place such orders.
Q: Can you help us to develop our own factory in our own country?
A: Yes, we can help our customers to build their own factories in their countries. Please talk with our director about the details.