High Quality Provitamine B5 D-panthenol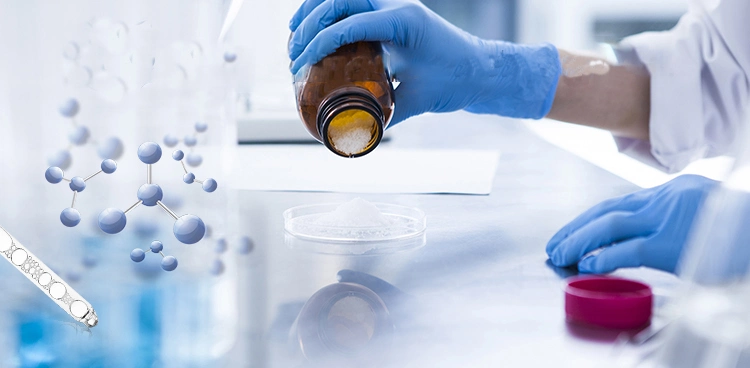 | | |
| --- | --- |
| Product name: | D-Panthenol |
| Appearance : | Colorless transparent liquid |
| Purity: | 99% |
| Other Names: | Provitamine B5 |
| CAS No.: | 81-13-0 |
| MF: | C9H19NO4 |
D-Panthenol, or vitamin B5 is sometimes called the antistress vitamin and there are indicationsthat it may be helpful in treating depression and anxiety. Some physicians, in fact, will recommend that patients suffering from chronic stress take supplemental doses of pantothenic acid.

1. In medicine industry: the panthenol partispate in the metabolism.
2. In food industry: it promotes human body protein, fat, carbohydrate metabolism and nutrition supplement and improves immunity.
3. In cosmetics industry: Stimulate the growth of epithelial cells, promote wound healing and diminish inflammation function.
4. Care hair: Moisturizing function, prevent hair open fork and increase the density of hair and improve hair quality luster.
5. Care nails: To improve the hydration of nails and make nail pliable.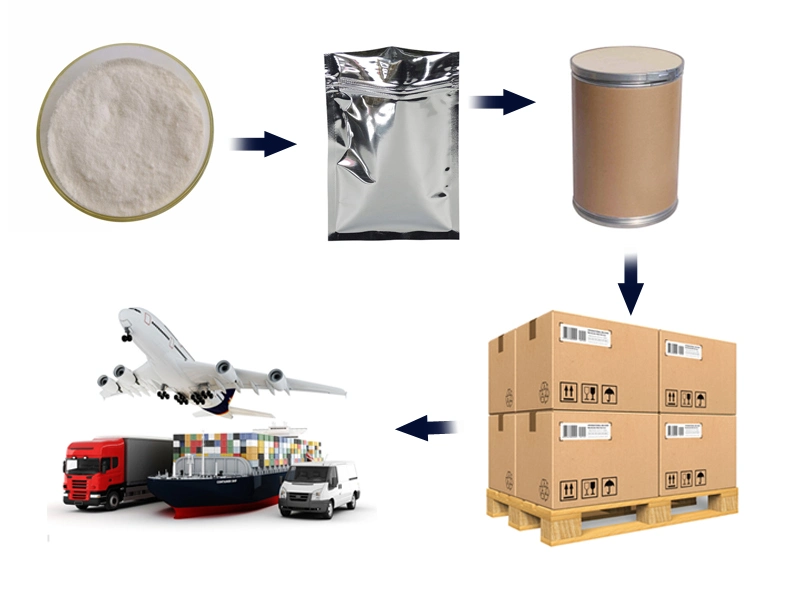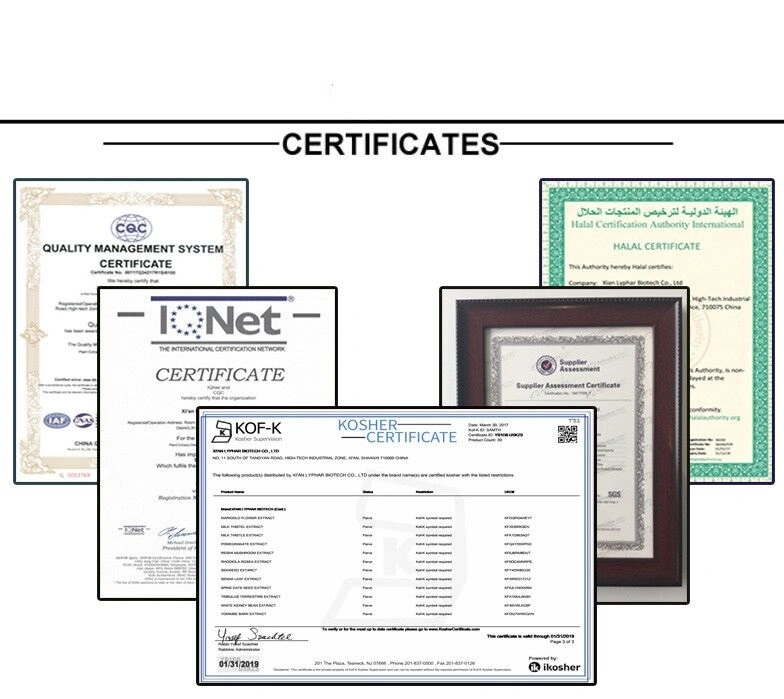 Xi'an Hench Biotechnology Co;Ltd
Certificate of Analysis
Product Name:
D-Panthenol
Batch No.:
20190927
Assy:
99%
Quantity:
500kg
Manufacture Date:
Dec. 27, 2019
Expiry Date:
Dec. 26, 2020
Test items
Specifications
Test Results
Physical & chemical Data
Color
Colorless transparent liquid
Complies
Appearance
Liquid
Complies
Analytical Quality
Assay
≥1.5%
1.52%
Loss on Drying
≤8.0 %
2.31%
Ash
≤5.0 %
1.25%
Contaminants
Lead (Pb)
≤3ppm
Complies
Arsenic (As)
≤1ppm
Complies
Microbiological
Total Plate count
Max.1000CFU/g
Complies
Yeast & Moulds
Max.100CFU/g
Complies
E-Coli
Negative in 10g
Negative
Shelf Life:
24 months in the unopened original container
Storage:
It shall be stored at ambient temperature, dry conditions, protected from heat, light and oxygen.
Tested by:
Andy Lu
Approved by:
Jerry Yo




1. Can I buy a sample for evaluation?
Yes. There are no uniform standards for different products. Please consult the salesman for details

2. How do I pay?
We accept wire transfer and western union.

3. How much is the freight?
Transport costs vary according to the mode of transport and the country. Shipping costs to western European countries are generally slightly higher than to the United States. Freight to Asia is slightly lower than to the United States.

4. Does the freight include local taxes, import duties and other import-related charges?
The freight does not include any tax. Local taxes, import duties, customs clearance, or any other import-related charges are levied by your government and the buyer is responsible for these import-related charges. Please check with your local customs for more information.

5. What transportation options do I have?
As we strive to provide value and flexibility to our customers, we offer different options to deliver your order.
1g-100kg, (EMS/UPS/FedEx)
Over 100kg, air or sea


6. How long is the lead time?
Small orders will be shipped in 3 days and large orders in 7-10 days.