Your best and reliable disinfectant supplier and factory manufacturer in China

The leading disinfectant manufacturer and one of the biggest factory in Zhejiang also 22 years old factory.

Our factory has almost all the necessary certificates to make sure to give full support to you.

Confirm the best prices for the same quality products, confirm the best terms and conditions for all customers.
As the directly factory we can produce the Hand Sanitizer meet all your requirements for contents, quality, meet your testing standard, packing etc.

Welcome contact with us to get the professional service and quick quotation with full deatils for your business.
Antibacterial Poly-quaternium Lotions for Skin
product manual
Name : Antibacterial Poly-quaternium Lotions for Skin
description: Clear liquid
INGREDIENT: It's a compound poly-quaternium (in terms of benzalkonium chloride), 0.08~0.12% (W/W)
STRENGT: HWK-QS028,20ml,30ml,50ml,100ml,250ml,300ml,500ml
killing Microbe category: E. coli, Staphylococcus aureus, and Candida albicans etc..The killing rate can reach 99% ,which is far higher than the requirement of antibacterial hand sanitizer to reach 90%.
characteristic: Colorless liquid, no irritation.
applicability: It is suitable for hand and skin cleaning and antibacterial. This product is a hands-free antibacterial lotion, aplying to the hand cleaning and antibacterial of medical personnel and other personnel working on public places, hospital departments and elevators, etc..
USAGES: praying a small amount of lotion, rubbing until dry
PRECAUTIONS:
1. This product is for external use only. Please keep it out of reach of children.
2. Do not using it with soap or other anionic surfactants, or using it with iodine or peroxides (such as potassium permanganate, hydrogen peroxide, sulfa powder, etc.).
3. It shall not be stored together with poisonous, harmful, smelly, volatile and corroded materials.
executive standardQ/WNWK 001-2020
license keyZhe Wei Xiaozheng Zi (2005) No. 0066
shelf life24 months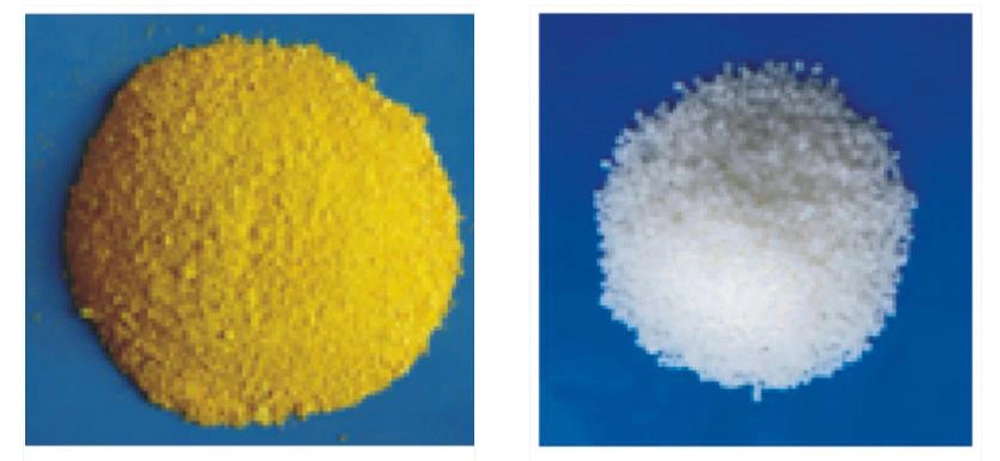 Using occasions

Company Introduction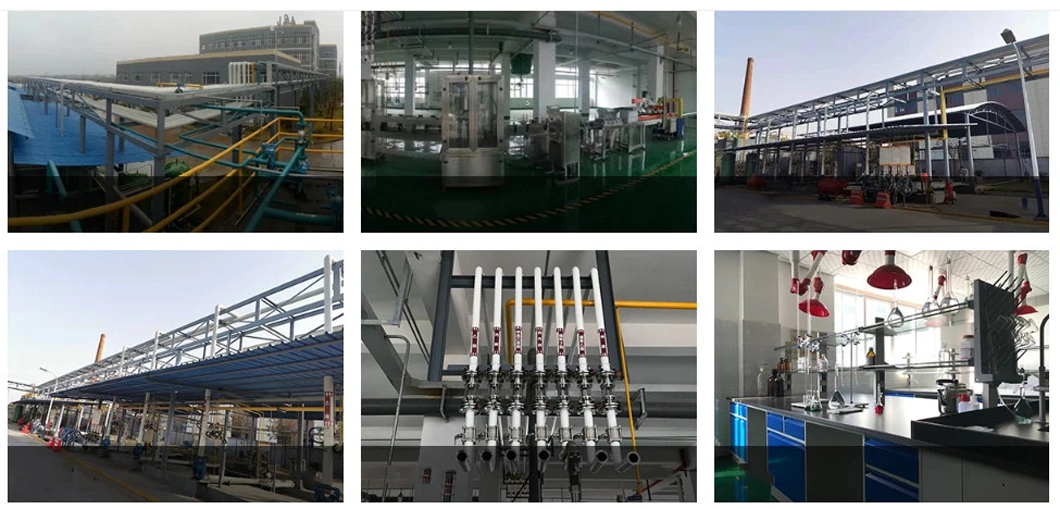 The predecessor of Zhejiang Tengyu New Materials Technology Co, Ltd, was Hangzhou Gaojing Fine Chemical Co, Ltd, which was founded in 1999. It is a professional chemical reagent company which integrates R & D, production, sales service. With its 20 years of development, the company has made great progress, and ranks among the highest in the reagent industry in Zhejiang Province. The company has been adhering to the rigorous, serious, safe, responsible purpose to carry out various production activities. An outbreak surprisingly attacked in 2020.The company first organized personnel production, and cooperated with Zhejiang University to develop and produce disinfection and sterilization products and it has received strong support from the government and society. Nowadays, the company has set up disinfection and sterilization products production line, which is hoped to contribute our own strength to the community.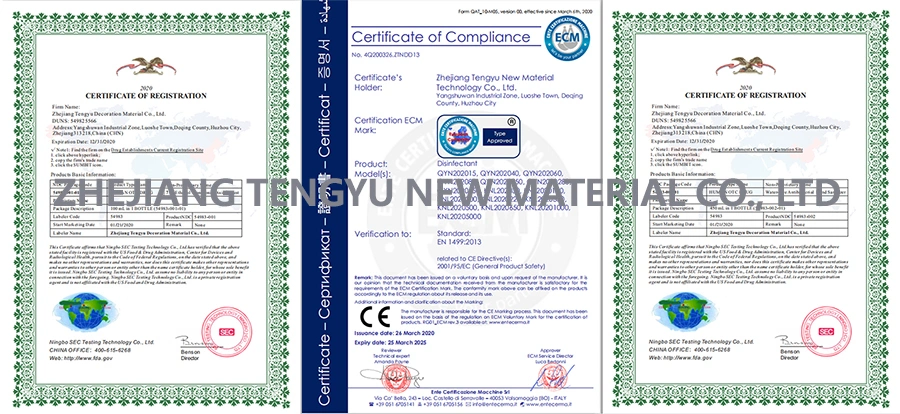 Frequently asked questions and answers
Q
uestions
: Are you the real manufacturer?
Answer:
Yes, We are the real manufacturer
, our factory is the leading chemical products manufacturer in Zhejiang, and also one of the biggest chemical reagents factory.
Yes. Our factory was established in
ZHejiang
in Year 1999 (22 year ago).
Q
uestions
: What's the
minimum order quantity
?
1*20ft container (14400 bottles for 500ml). For trial orders, MOQ is negotiable or no MOQ.
Normally the ready made in stock supply MOQ 500-2000pieces, the customized order MOQ base on the actual goods and packing etc. Please contact with us check more details.
Q
uestions
: What's delivery time?
Answer:
The general delivery time is
3
-10 days after order confirmed. It depends on the order quanti
ty.
Q
uestions
: Can you supply customized products and logo?
Answer:
Yes. We
provide
OEM service. You can send us your
own design files. All the details of the goods exactly follow with your requirements, goods, packing, label, sticker etc.
Q
uestions
: What's your payment terms?
Answer:
We accept
T/T, L/C, D/P, PayPal, West Union etc. All reasonable/workable payment terms.
Q
uestions
:
Who are your main customers?
Answer:
Our main customers are sotres, garments, wholesale etc. we served nearly 10,000 hospitals nationwide, protecting hundreds of millions of people.
Q
uestions
:
What is your production capacity?
Answer:
30,000 to 50,000 bottles per day.
Q
uestions
:
Which certificates your factory have?
Answer: We have all the regular certificates CE, FDA, MSDS, TUV, SGS, REACH, EN1276-E14476, and we also can work for the special certificates as per customers
'
requirements.
Welcome to contact with us directly for more professional service and detail quotations.